Find a Flourishing Community in Halifax, Nova Scotia
Discover the ever-evolving beauty and charm of Halifax, Nova Scotia, from a destination expert's point of view.
Strolling the boardwalk and indulging in the spectacular seafood scene are no-brainers when experiencing Halifax. Wondering how to take your trip to the next level? We spoke with destination expert and Downtown Dartmouth native Amber Thomas-Johnson to see the provincial capital through the eyes of a devoted local.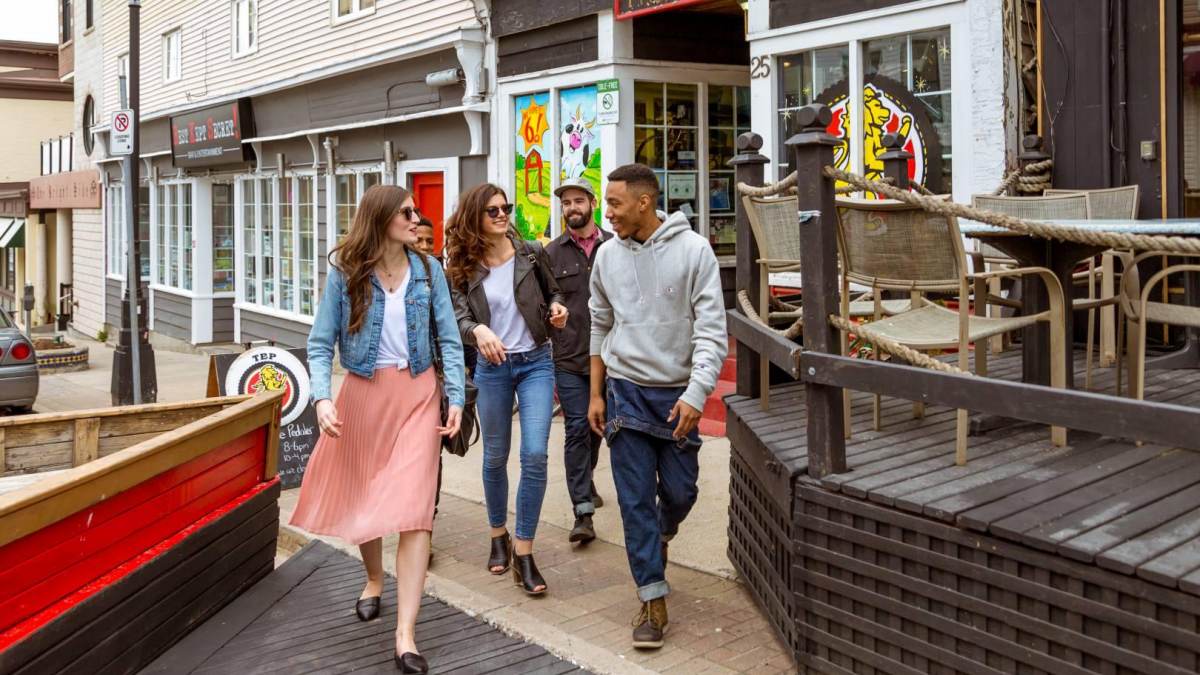 What is your family's favorite place to explore on a day trip?
I spend a lot of time with my husband in Downtown Dartmouth and on the waterfront. We have a beautiful harbor here, so the "waterfront" is everywhere. Downtown Dartmouth is like a little Brooklyn, and I absolutely adore it.
It has so much character with all of its shops, restaurant, and bars. Also, the boardwalk on our harbor is second to none. We spend a lot of time exploring the area there, it's a very lively spot.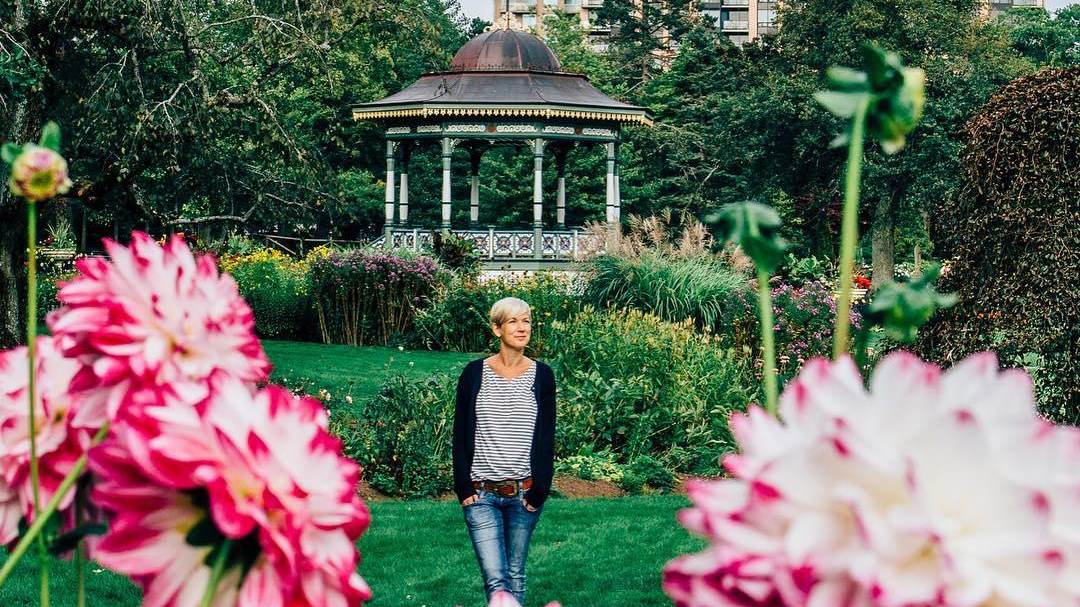 Where do you go to reconnect with nature?
The Halifax Public Gardens is a beautiful English garden located right in the center of our city. It's a lovely landscape with lots of different plants, flowers, and a duck pond, where you can see swans. They sometimes host music in the bandstand, and there are some nice statues and fountains around the gardens. It just has a lot of character- we are lucky to have it!
"The Halifax Public Gardens are a small piece of paradise right in the middle of our city." Amber Thomas-Johnson, Discover Halifax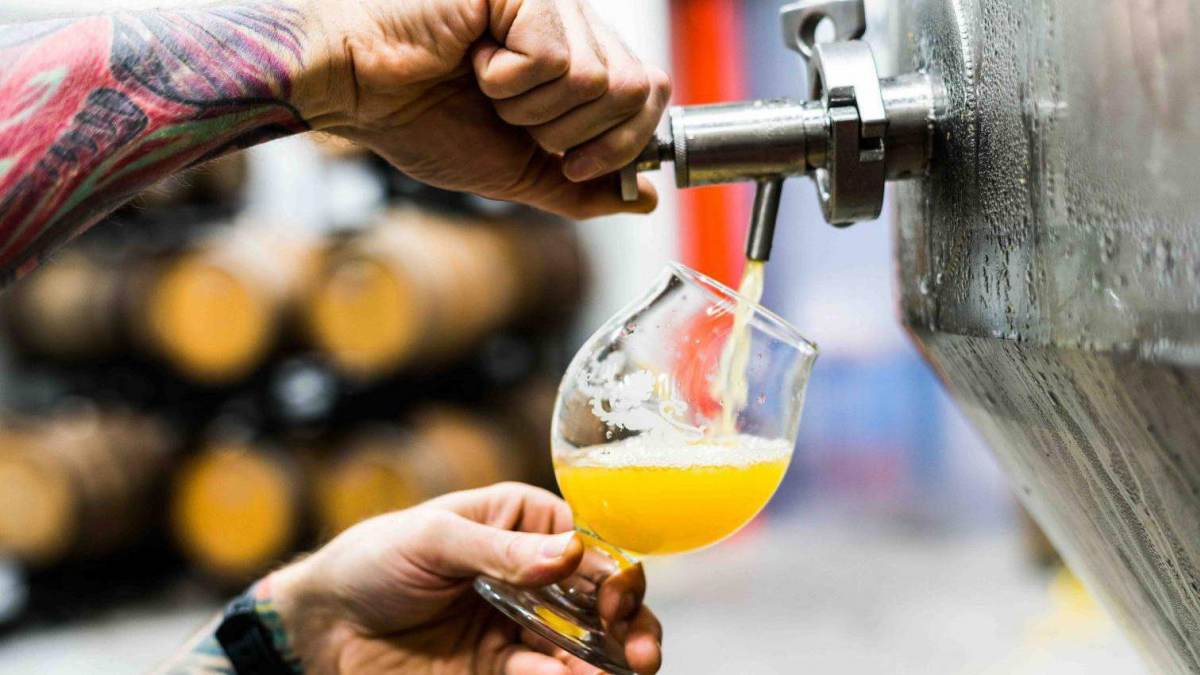 Who is a local maker or brand that you love supporting?
Breweries, Shops, & Restaurants
We have a lot of successful craft breweries in Halifax that I love to support. New Scotland Brewing Company is a fantastic local business that offers craft beer, mead, and cider. There are also some wonderful small shops around here. Kept has beautiful housewares and other unique pieces that are really great.

We have a ton of fantastic local restaurants, too- we're really spoiled with the quality of food here. I love Ristorante A Mano, a downtown Italian restaurant. Anything on their menu is good! We also have a local chef that owns several restaurants, including Chives Canadian Bistro.
He uses local ingredients and has very creative menus. Another one of my favorites is The Canteen, which has a crab and lobster roll that is to die for. You can't get enough seafood in Halifax.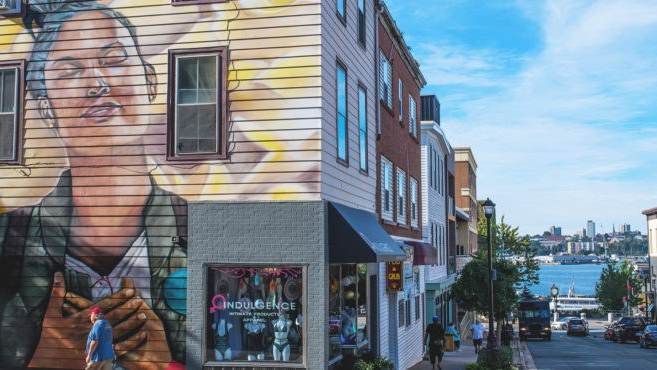 Where would you take a know-it-all local, to show them a new side of your destination?
Downtown Dartmouth is very close to my heart, so I like to bring my friends and family here who haven't spent a lot of time in the area. I've lived here 6 years, and I've seen the local businesses evolve into a supportive and proud community with a great sense of self and place that I haven't seen anywhere else. It still has all the charm it's always had, but it's elevated to a new level. The business improvement district is really doing amazing things.
"If you haven't been to Portland Street in a while, it's time to revisit it." Amber Thomas-Johnson, Discover Halifax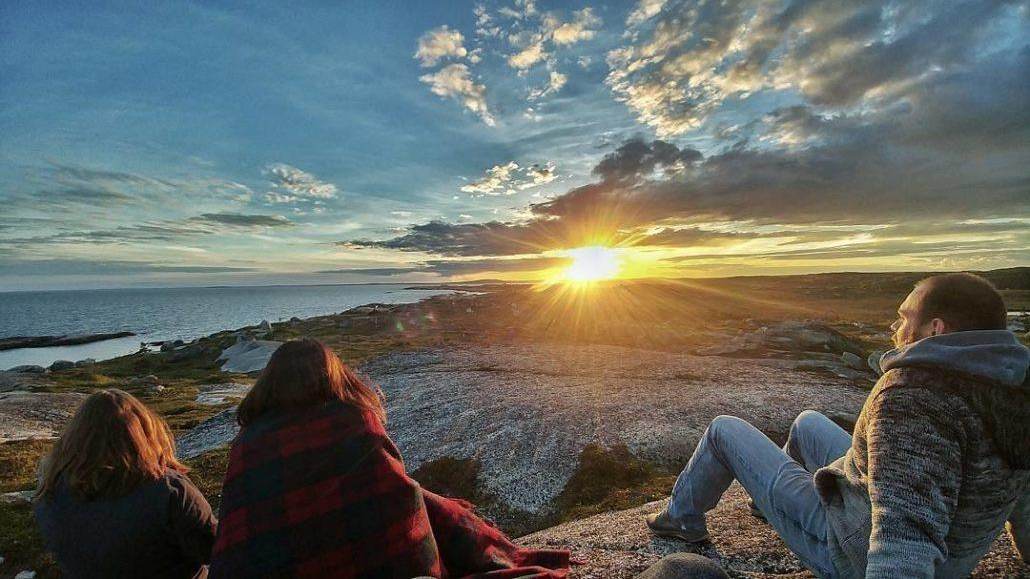 Is there anything else special about Halifax that you'd like to add?
Halifax has an abundance of outdoor space, trails, and water. You're never far from the beach or a hiking trail. There's a lot of breathing room here, even if it's just taking a walk in the park or sitting to enjoy boats in the harbor, there's always something to do.
We welcome people here - but more than anything, it's time to revisit your own city. As a local, it's so easy to play tourist in Halifax and see things you haven't in a long time.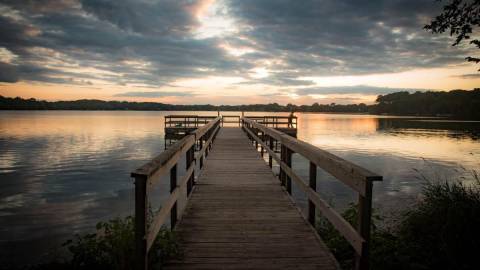 What Is A Destination Organization?
A destination organization is responsible for promoting a community as an attractive travel destination and enhancing its public image as a dynamic place to live and work.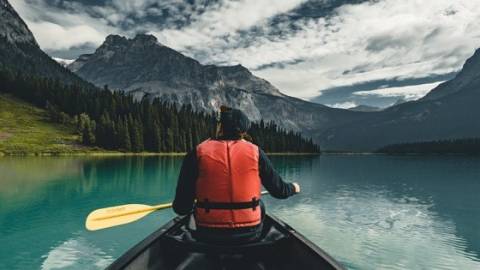 We are looking for destination marketers who want to share the hidden gems and off-the-beaten path things to do in their hometowns.