Holiday Happenings in Waterloo Region, Ontario
Settle down and cozy up in Waterloo Region!
As the temperatures cool down, we find ourselves seeking places to warm our hearts and ignite our holiday spirit. The three cities and four townships of Waterloo Region have all you need for holiday celebrations, winter recreation, and cozy dining experiences. We interviewed destination expert Minto Schneider to discover all the happenings in Waterloo Region this winter.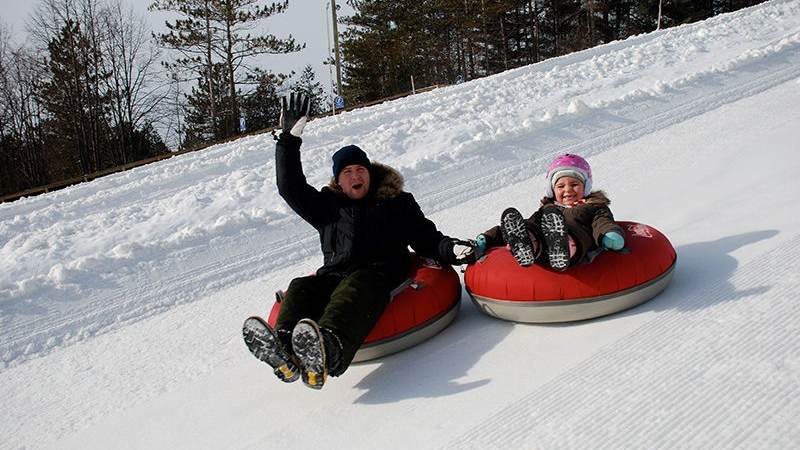 What are your favorite ways to get outside, even in colder weather?
Waterloo Region is connected by a series of urban and rural trails that are enjoyed by walkers, hikers, joggers, cyclists, mountain bikers and even snow shoers and cross-country skiers.
Chicopee Ski & Summer Resort is also a great place to take advantage of the snow and is one of Ontario's most popular ski and snowboard family centres. And, Chicopee Tube Park is the perfect way to experience the great outdoors and spend a fun day tubing down their snow slides!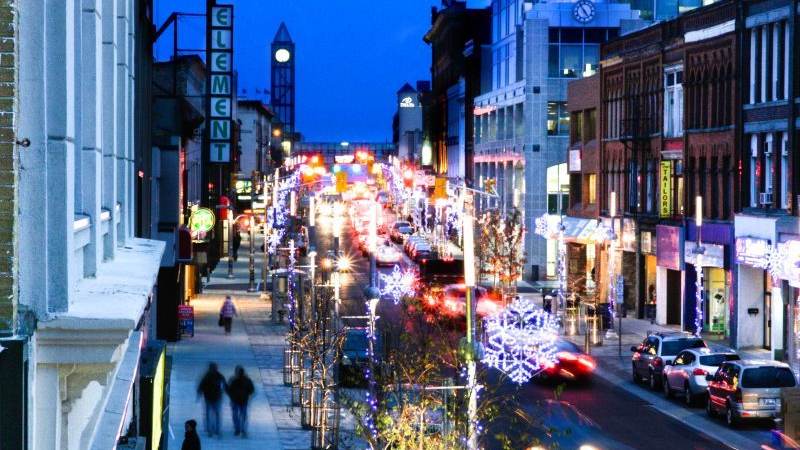 What is unique about celebrating the winter holidays in your destination?
We have a great combination of urban and rural activities, as Waterloo Region consists of three large cities surrounded by four rural townships. The townships provide a more serene holiday setting where you can enjoy the outdoors and find smaller, unique shops for one of a kind holiday shopping.
Kitchener, Waterloo, and Cambridge offer larger holiday festivals and events with city cores that include shopping, restaurants and entertainment for those who want the holiday bustle and city atmosphere!
"The townships provide a more serene holiday setting where you can enjoy the outdoors and find smaller, unique shops for one of a kind holiday shopping." Minto Schneider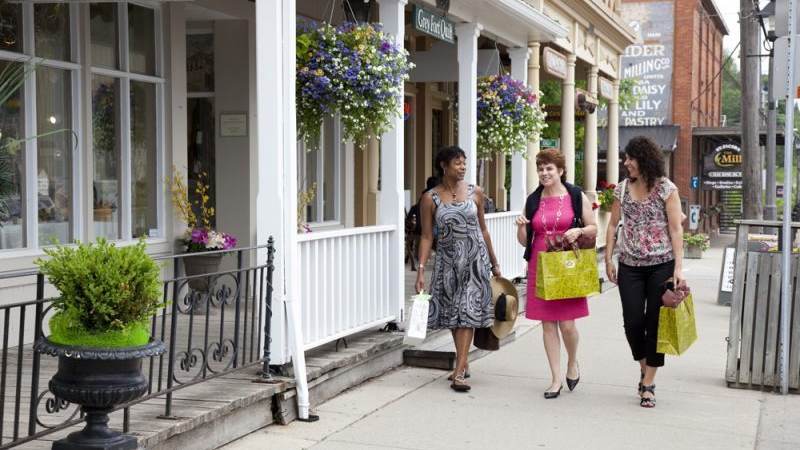 Where can you find the perfect gifts for everyone on your list?
The Village of St. Jacobs features one-of-a-kind shops that are a unique fusion of vintage and modern, blended into a quaint setting. Along with the hundreds of weekly vendors you'll find at the St. Jacobs Farmers' Market, this year they are adding a Holiday Art Market that will feature unique wares from local artists and artisans.

The downtown cores of each of our city centres (Kitchener, Waterloo and Cambridge) provide an urban vibe that is home to specialty shops featuring everything from clothing and art to amazing food treats.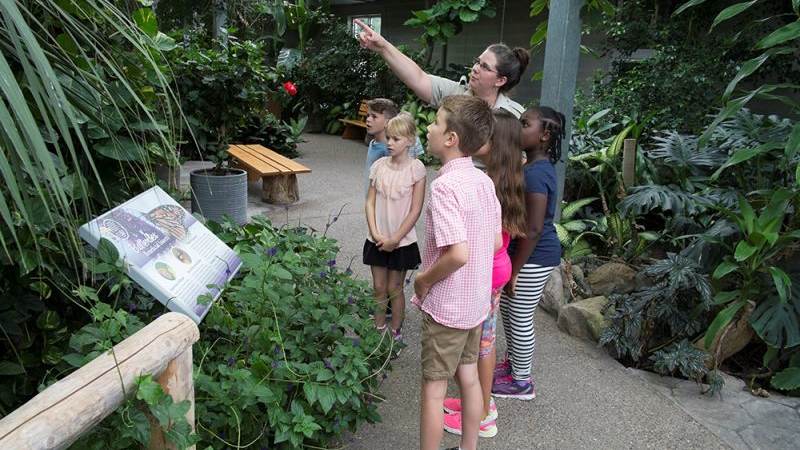 What's your best recommendation for chasing away winter blues in your destination?
Cambridge Butterfly Conservatory
The Cambridge Butterfly Conservatory provides an escape from the snow and cold. The conservatory is home to over 2,000 butterflies, exotic birds, and tropical plants, all in a setting that is a tropical 24 to 28 degrees Celsius!
And, during the holidays, they feature the special 'Flight of White' exhibit that transforms the tropical butterfly conservatory into a magical oasis featuring 1000's of additional Rice Paper butterflies flying freely through the Conservatory.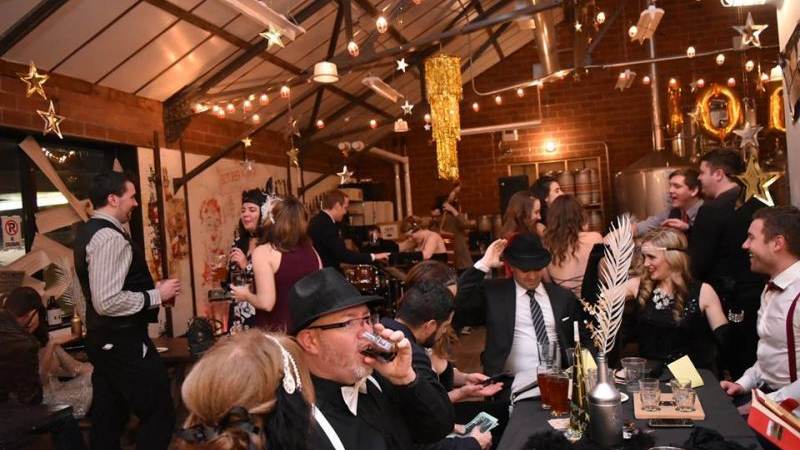 How does your destination traditionally ring in the New Year?
Each of our cities (Cambridge, Kitchener, and Waterloo) host a New Years' celebration in the centre of the city – usually at City Hall with live music to ring in the new year.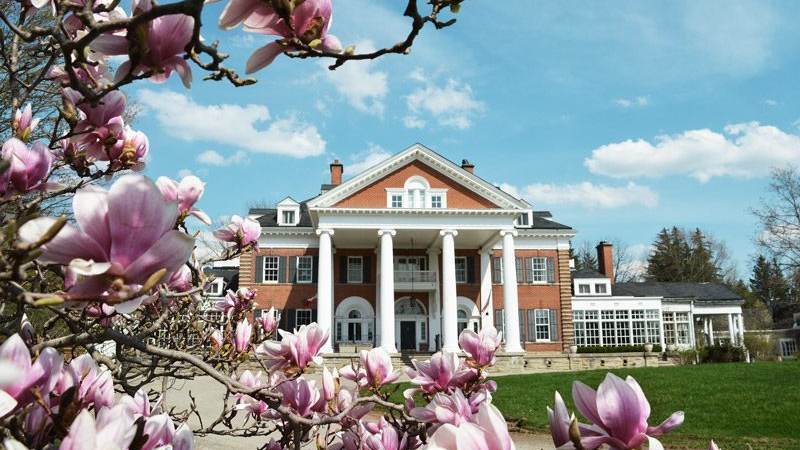 Where is the coziest place to dine or get a drink in the winter time?
Langdon Hall Country House Hotel & Spa
Langdon Hall Country House Hotel & Spa has award-winning cuisine exquisitely prepared by one of Canada's most celebrated chefs, Jason Bangerter! You can indulge in the idyllic setting of the main dining room overlooking the gardens or experience the cozy atmosphere of Wilks' Bar for a casual lunch or cocktails.

They have a wood-burning fire in the lobby that provides warmth and the faint smell of wood smoke on arrival, and the food experience is top notch.
I also recommend Village Biergarten in St. Jacobs, an excellent spot with a Scandinavian flair. This fall and winter they're offering cozy outdoor dining in special heated domes on their patio!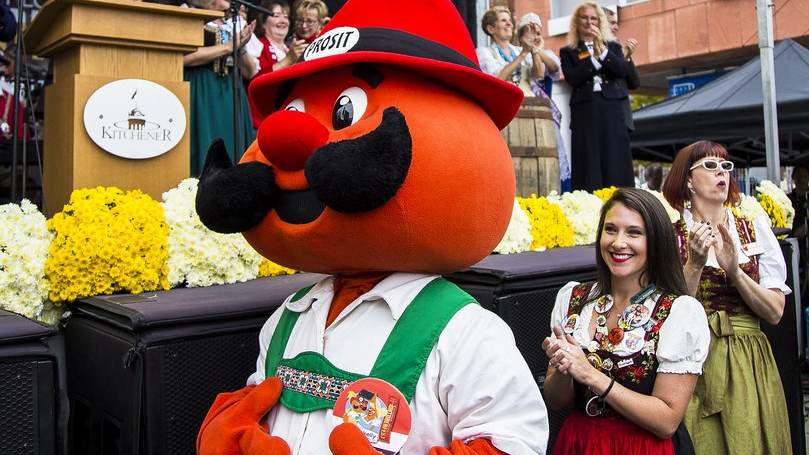 Who is the coolest character to meet in your destination?
During the annual Christkindl Market in Kitchener, visitors can meet Christkindl along with Knecht Ruprecht. Christmas in Cambridge also has a popular snowman mascot named Willy Melt. Onkel Hans – the Kitchener Waterloo Oktoberfest mascot – makes appearances year-round.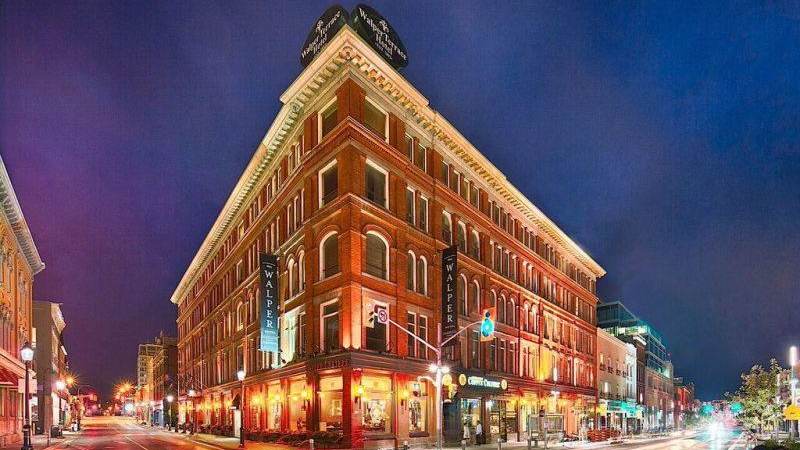 Who makes the best drink (and small talk) in your destination?
Located in downtown Kitchener, The Lokal is designed to inspire creative thinking that shifts from a daytime working and gathering space, to a buzzing lounge each evening. Located on the second floor of the hotel, The Lokal is open to guests and the surrounding community.
Sparkling Holiday Lights
St. Jacobs Sparkles (Village of St. Jacobs)
Old Post Office Holiday Light Show (Cambridge)
Wonders of Christmas (Waterloo Park)
Christmas Fantasy (Victoria Park, Kitchener)
Light displays in Downtown Kitchener, Uptown Waterloo and Downtown Cambridge (Galt)
Family-Friendly Winter Activities
An old-fashioned Winter Sleigh Ride with St. Jacobs Horse Drawn Tours
Tubing at Chicopee Tube Park
Taking in the many holiday light shows in the region
Heading out on the many trails for a hike, cross country skiing, etc.
Visiting the St. Jacobs Farmers' Market, Cambridge Butterfly Conservatory and walking local trails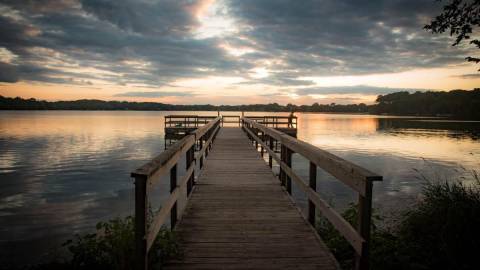 What Is A Destination Organization?
A destination organization is responsible for promoting a community as an attractive travel destination and enhancing its public image as a dynamic place to live and work.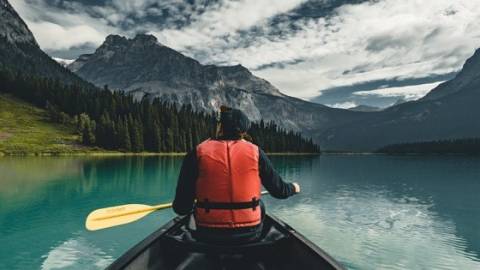 We are looking for destination marketers who want to share the hidden gems and off-the-beaten path things to do in their hometowns.