Ocean Views and Delicious Dumplings in Richmond, BC
Spectacular Pacific views and diverse culinary experiences.
Located on the west coast of Canada, right on the Pacific Ocean, Richmond is full of unique and authentic experiences. Experience Asian culture through the markets and Dumpling Trail, visit Steveston for ocean views and shipping history, and hit the hiking trails for spectacular scenery. Destination expert Patrick Gill shares his favorite places in Richmond for authentic experiences and winter fun.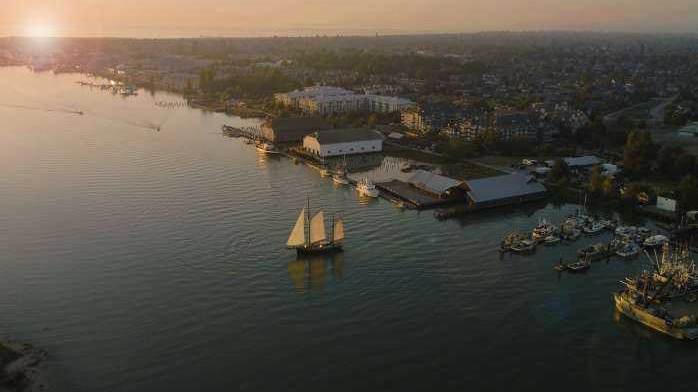 How would you describe Richmond in only three words?
We are located on the west coast. The Pacific Ocean shapes Richmond and inspires us. We have a huge commercial fishing harbour. It is a big part of our brand.
Authentic and diversity in terms of the experiences you can have here. There is a lot of contrast here. We have a significant Asian population here, roughly 65 to 70 percent. You can really discover authentic cultural experiences through food and shopping.
In contrast to other destinations in British Columbia, our outdoor experiences are a bit different from some of the well known areas. We have over fifty miles of trails and it is mostly flat. We might not be a mountain adventure destination, but the views of the mountains, rivers, and ocean are breathtaking!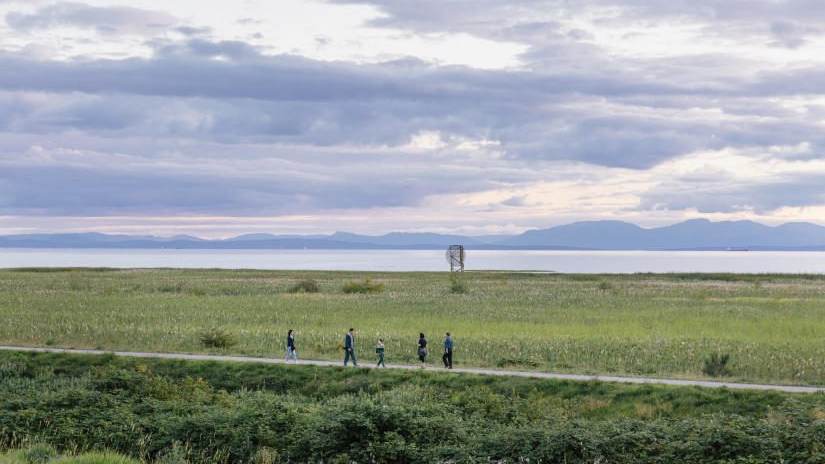 What are your favorite ways to get outside even in colder weather?
Even when it is cold and you have a risk for some rain, the trails are still a great place to enjoy. I'm an avid runner and enjoy the West Dyke Trail. There are a lot of migratory birds that come through here you can see. The trail is very accessible and flat, so even on a blustery day it's a great way to get some fresh air and enjoy nature.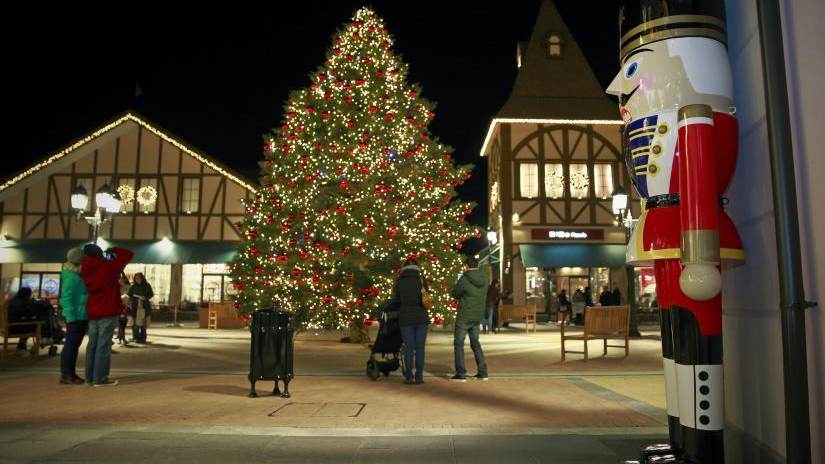 What is unique about celebrating the winter holidays in your destination?
McArthurGlen Pedestrian Shopping Mall
We have an outdoor shopping mall called McArthurGlen Designer Outlet. They usually have a great big Christmas tree with beautiful lights. It is great to grab a hot chocolate or coffee and just walk around and shop for the holidays.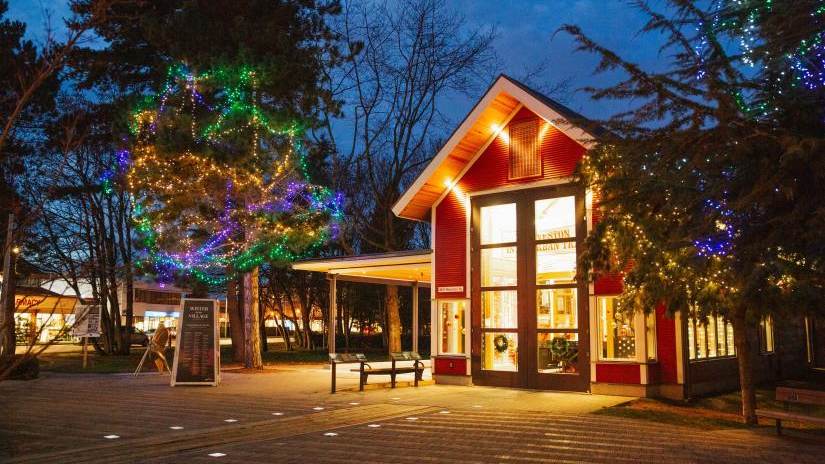 Where can you see the best holiday light displays in your community?
During the holidays, Steveston Village usually does some outdoor holiday lights. The Gulf of Georgia Cannery does a Christmas tree competition each year. Local businesses and schools each decorate a tree inside the cannery. It draws families from across the city to walk through and vote for their favorite tree.
Steveston Village is right on the waterfront with lots of commercial fishing boats. There are some national historic sites there and the historical shipyard. It is beautiful anytime of year but especially when you have a light dusting of snow.
You can do some holiday shopping at Steveston as well. There are a lot of great small arts and crafts shops. Mostly locally owned business with really unique pieces that you won't find elsewhere. Might even have a neat story behind them that you can learn about while you shop.
"Whenever Steveston gets a dusting of snow, the view is just spectacular. The park is dusted with snow and the ocean view with all the ships in the harbour is very picturesque." Patrick Gill, Tourism Richmond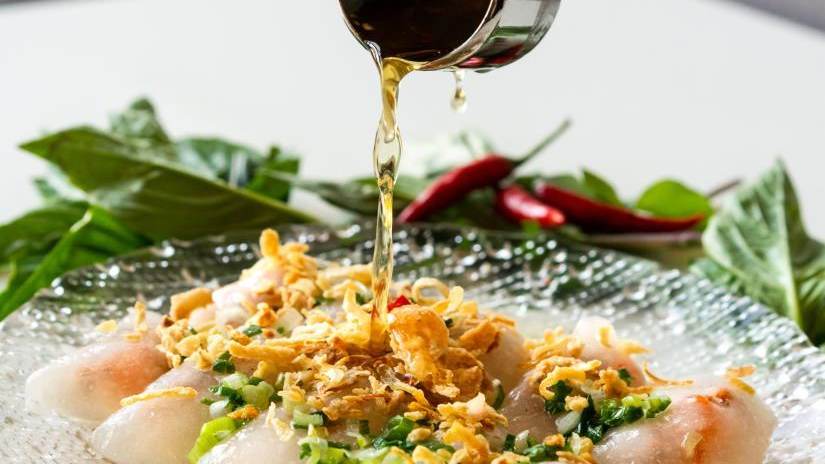 How does your destination traditionally ring in the New Year?
Food is a huge draw for Richmond. Probably what we are most known for actually is the Asian food. The Dumpling Trail is really well known. The food is absolutely amazing and very affordable. It is the next best thing to going to Asia for an authentic experience. It is a whole experience to visit the indoor public market.
There are plenty of gourmet restaurants to check out. One of the coolest things is that you can get some really great, authentic food at the food court in Aberdeen Centre as well. There is a range of options that are all really great choices for authentic Asian cuisine. Aberdeen Centre is also great for shopping at the Asian stores for some unique gifts.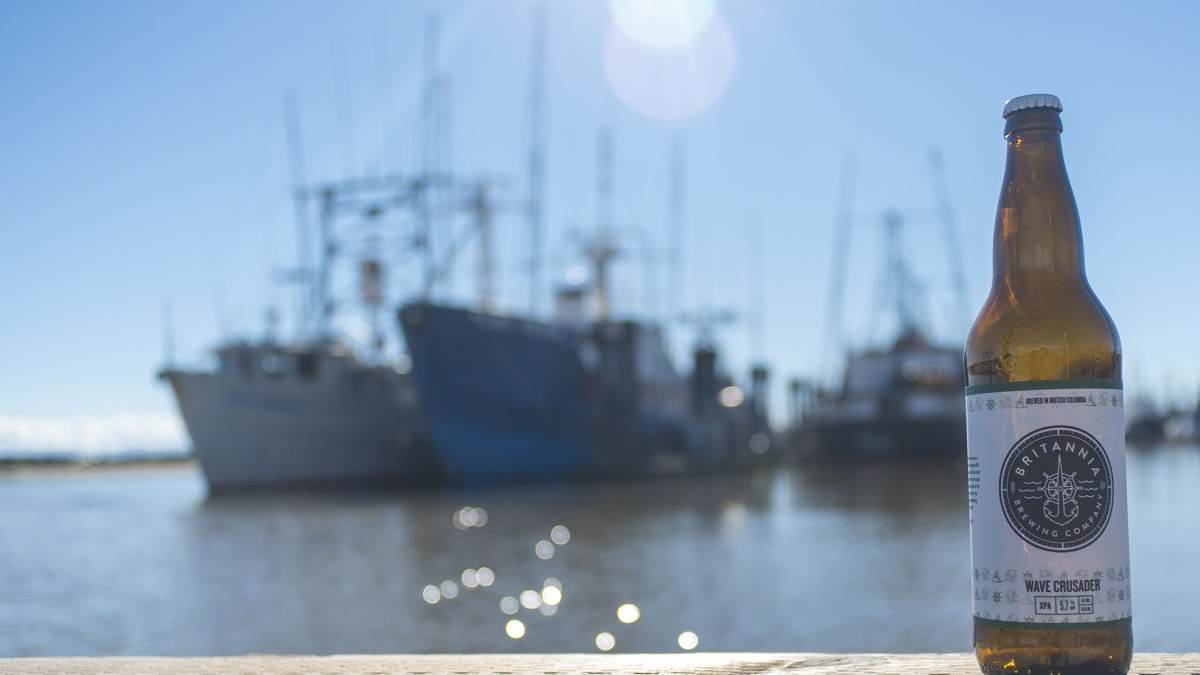 Where is the coziest place to get a drink in the winter time?
I really like Britannia Brewing in Steveston. You can sit inside and actually watch the weather come in over the water. Enjoy a great craft brew and the ocean views.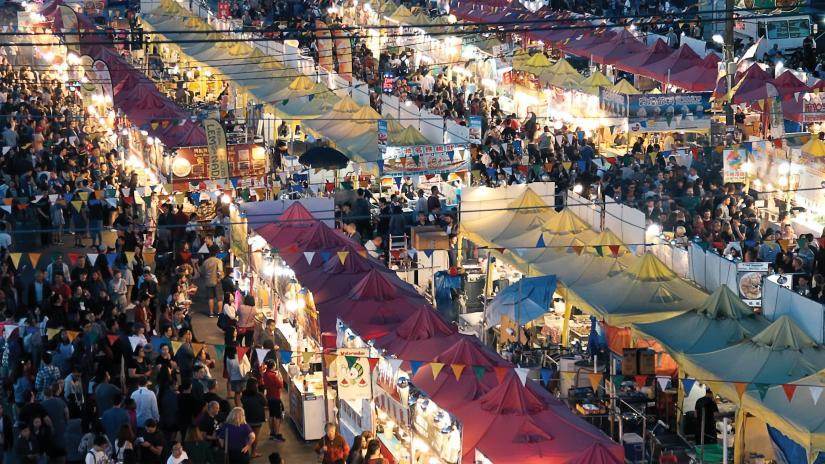 Where would you take a local to show them a new side of the destination?
We have the Richmond Night Market in the summer that is such a unique experience. It is a mix of food stalls, shopping, entertainment, and rides. It is an amazing experience and full of diversity. There is always something you haven't seen or tasted before.
We also have a couple of companies that do whale watching out of Steveston. If you go at the right time you can see Resident Orcas, sea lions, and also migrating humpback whales as well. It is spectacular wildlife viewing! A lot of locals don't think to do that.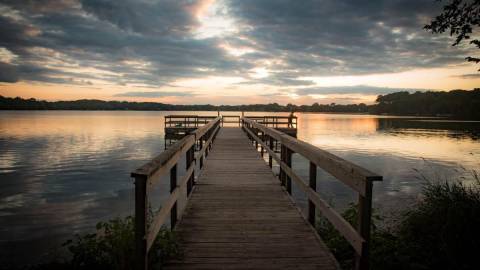 What Is A Destination Organization?
A destination organization is responsible for promoting a community as an attractive travel destination and enhancing its public image as a dynamic place to live and work.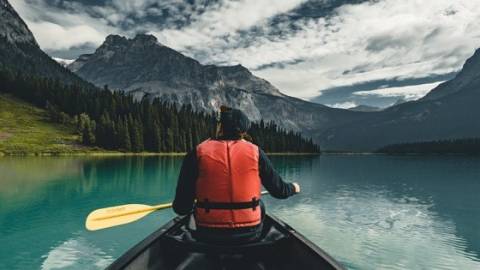 We are looking for destination marketers who want to share the hidden gems and off-the-beaten path things to do in their hometowns.